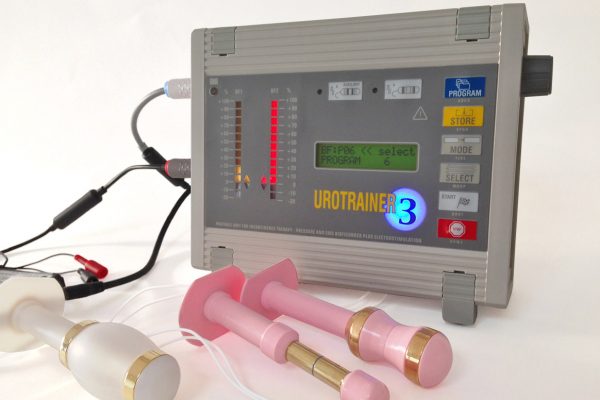 Portable professionale unit for the incontinence reeducation, by perineal ELECTROSTIMULATION and BIOFEEDBACK
Urotrainer 3 is a complete, stand-alone portable unit for re- education of incontinence by electromyographic (EMG) or pressure biofeedback and perineal electrostimulation.
The use is restricted to health professionals trained for perineal re-education of incontinence (Gynecologists, Urologists, Physiatrists, Physiotherapists, Midwives). Urotrainer 3 offers the possibility to work with 2 biofeedback channels and 2 stimulation channels.