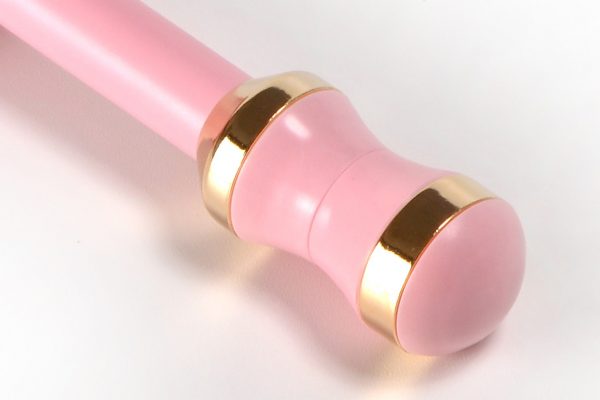 Vaginal probe with conventional wiring connections, for perineal electrostimulation or EMG biofeedback
Unlike the VAG-2ST model, the electrical connection to the electro-stimulation unit is obtained by two 20 cm long cables and therefore does not require the PERIPROBE®-ST adapter. The particular constructive shape, in addition to ensuring perfect anatomical fit with the vaginal walls, allows easy introduction and comfortable retention by the patient.
A large plastic ring defines the probe insertion limit and separates the invasive part of the probe from the outside, intended for electrical wiring.